HOT DOGS:
Let's be Frank: Not all dogs are created equal. Our search for the perfect meat took us from bologna to JoJo's Grill-A-Dog's signature All Beef hot dog. 100% all beef dogs with no added nitrates? You better believe it! These franks are also gluten free! Add in the full flavor option of a polish and you have quite the decision to make. Since our dogs deserve attention, take a peek at your future meal and watch your dog grilled fresh to order. We pity the fool that doesn't like our dog!
---
FRESH BAKED BUNS:
We relish the bun! And we guarantee it is one of the best ones you have ever had. Each bun is baked here in our ovens, the day you chow it down. Deliciousness you can taste and smell! Hand shaped, fresh baked, every bun, every day.
---
TOPPINGS:
What could top our dogs? How about fresh, locally grown vegetables sliced right here in our kitchen? Or salads built from old family recipes, to wow you here in the present? We are pleased to offer food from the heart, and hope you love our vegetable toppers as much as we do!
---
MOJO SAUCE:
Our signature mojo sauce puts the "oh snap!" in every bite. Blended in small batches from locally sourced ingredients, with no added preservatives. We are dang proud to offer you a one of a kind flavor experience. Is it sweet? Is it tangy? Is it savory with a kick? (We find the sauce dangerously addictive, but who cares what we think?) We make it fresh for you!
---
POTATO CHIPS:
We asked ourselves, "What could make our irresistable hot dog more desirable?" House Cooked Potato Chips of course! These crispy golden chips are a labor of love, and we think you will agree. Try them with your choice of seasonings, and get ready for a party in your mouth. Our meat and potatoes are the sure to please!
---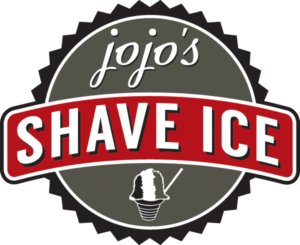 SHAVE ICE:
This ain't no snow cone! If you have had Hawaiian Style Shave Ice here on the mainland, chances are you have heard, "not quite the same." Put that thought on ice while you try ours! Unique exotic flavors, extracted from real tropical fruit! Made with only pure cane sugar, our syrups are the real deal. Imported here from the Islands just for you! Infused with love by us! Aloha! Mahalo! Dang that's good…
---
Our Team!
Our days start early and begin with the promise to provide you with great food and an environment where you will want to sit and stay. Sharing an enjoyable meal with friends and family is one of the best ways to create fond memories, which is really what life is all about. When we began to design the model our restaurant would follow we looked to the past; that era when the pace was a little slower, people took the time to build meaningful connections, and ingredients were fresh and healthy. Before continuing with any other aspect of our endeavor we searched for foods of high quality and delectable taste. Simplicity, with a little imagination and the goal for excellence, became what JOJO'S GRILL-A-DOG® is today. We are sincerely invested in your experience here being one that you love, and will do our best to accommodate your needs. JoJo's Grill-A-Dog will challenge the status quo in our commitment to employees, customers, community, and environment. We extend our sincere appreciation for your business – ours is the pleasure to serve you!