JOJO'S GRILL-A-DOG® Food Truck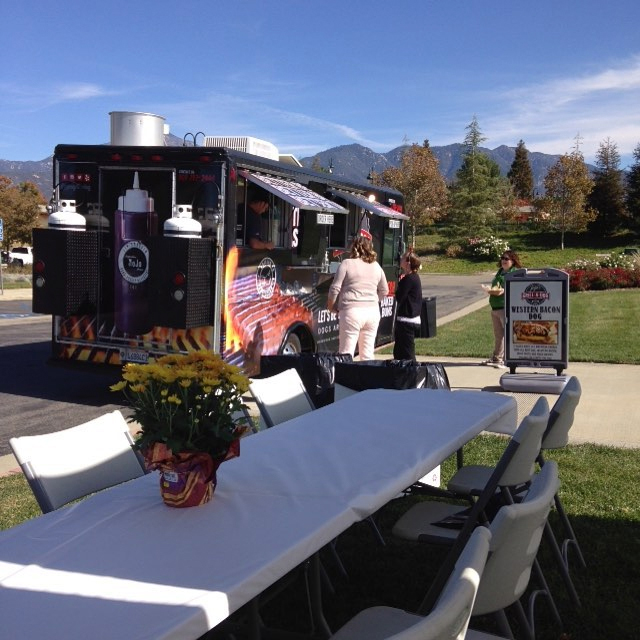 We'll bring our famous JOJO'S GRILL-A-DOG® hot dogs to you with our fully stocked JoJo's Grill-A-Dog hot dog food truck in the Inland Empire. You get the best of what our brick-and-mortar store has to offer straight to your doorstep. Our food truck catering service is available to the greater Inland Empire and is perfect for:
Corporate Events
Fundraisers
Festivals and Carnivals
Parties
If you're interested in having JoJo's Grill-A-Dog cater your event with their food trucks, please call Charity at 909-289-0574.  Whether it's 50 people or 1000 people, we can make it happen for your event, party, festival or fundraiser!
Book Our Food Truck Online!